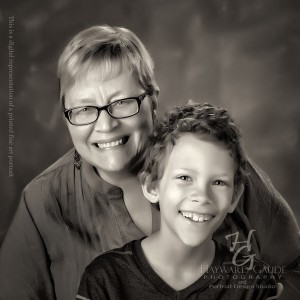 In 1999, after urging from her son, Crystal Darby started Crystal Communications, after over twenty years experience in nonprofit organizations and state government. The business offered one-on-one coaching, training, writing, and marketing services to businesses and nonprofit organizations. In September 2011, Crystal took a  position as a Business Advisor with the UTSA Small Business Development Center. In her role as a Business Advisor, Crystal is now able to offer her coaching and other services to small businesses at no charge to the business owner.  She specializes in start-ups, business plan development, marketing (including website, social media, and search engine optimization), proposal writing, and small business certification.
As a result of her work with small businesses, Crystal was recognized as 2001 Home Based Business Advocate of the Year by the San Antonio District of the U. S. Small Business Administration. The district encompasses 55 Texas counties. In 2005 she was honored by the U. S. Small Business Administration again, this time as Women in Business Advocate of the Year for the District and for Region VI (Arkansas, Louisiana, New Mexico, Oklahoma and Texas).
Crystal serves as Vice-Chair of the Bexar County Small, Minority, and Women-Owned Business Enterprise Program Advisory Committee. She is on the boards of several non-profit organizations including SoLive, Inc. and ArtGives.
In her own business, Crystal provided training and writing services to dozens of clients:
1750 St. Charles Condominiums
Air-Stream Services
Alamo Council of the Blind
Alamo Chamber of Commerce
Austin Community College
Avance/Goodwill Job skills participants
Babovich & Spedale
Bexar County
Business and Professional Women of Texas
City of San Antonio Community Initiatives program participants
City of San Antonio
CPS Energy
Daisy Tours
FirstMark Credit Union
Hispanic Women's Network of Texas
K B Homes
Low Vision Network of Texas
McAllister Auditorium staff
Northside Independent School District
North Texas Small Business Development Center
San Antonio Housing Authority
San Antonio College
Southern Folger
State of Texas, Division of Blind Services
University of Texas at San Antonio, Institute of Economic Development
Xtreme Clean Carpet and Restoration
And many others.